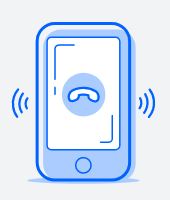 Call us on 
02 8915 6296






for assistance

In these uncertain times, it is harder for us to see each other in person. But that doesn't mean we can't help you with your technology.
We have set up an assistance line and we are available for you.
First things first, is your internet working?
We can find out a lot about your home network and devices by logging into your computer remotely while you are in front of it.
From there we can diagnose any other device which is on, or perhaps not on, your network.
To save time on the call, please download and install Google Chrome Browser and also Chrome Remote Desktop (links below).
Once loaded, make a note of the Remote Support Number in the Chrome Remote Desktop window and give us a call.
Google Chrome Browser
Chrome Remote Desktop
GUIDED SELF HELP RATES
We charge $30 ex GST for each 15 minute block of time.
There is a minimum charge of 15 minutes but we will only start the clock if we feel it is something we can help you with —
and we should know this within the first few minutes.
If we can't help you easily on the first call, we may get someone else to call you back.
For existing clients, we can invoice you at the end of the call, as per your usual terms.
For new clients, we will ask for your PayPal account details so that we can invoice you there and your details remain safe at all times.
We do require upfront payment for all new clients.